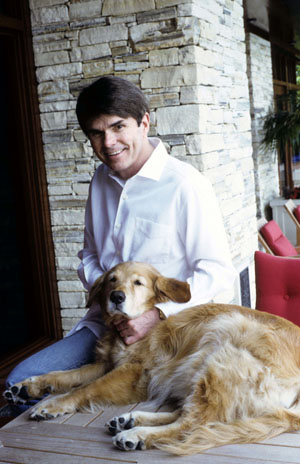 The idea that a single author can turn out as many books as Koontz and make them perfect every time is hard to imagine. The reason, simple improbability, such a feat can never be achieved across books and audiences. I don't think he's a terrible author. But many people do. You hear them say formulaic, religious and stale. I often hate bestsellers because they don't have what I would call character. All of DK's books have character, possibly a bad ending, and lots of fun to be had. I have been told time and time again that his older books are better. Some of the books that I would like to try include:
Strangers
Watchers
The Bad Place
From the Corner of His Eye
Fear Nothing/Seize the Night
Dark Rivers of the Heart
False Memory
People have called his work, hackish, akin to bad B-movie horror. Well number one on my list of terrible authors is Stephen King for the simple reason that his books bore me silly and don't captivate me at all. He has good ideas but just pulls the whole work down with his style. I've always hated the way in which King depicts conversations. I am a religious person and his books are consistently dirty and filled with swear words. And while I know that people swear in real life, only try-hards feel the need to cuss in every mundane conversation they ever have. For that reason I don't like Game of Thrones either. Though everybody has different tastes in books.